Dear Residents, The March 2021 Newsletter is published, and this month we take you back 50 years! Click the title on the front page of the Newsletter to see the "Greenwood Villager" newsletter from spring of 1971.
Also note the events coming up in March, April, and May, including our first Easter Egg Roll and Hunt Saturday March 27, a Hidden Canyon Hike Saturday, April 17, and the return of Cinco de Mayo festivities and the Trout Derby Saturday, May 1.
The signup forms are inside the newsletter. To save your colored ink/toner, set your printer to "Black & White", or click below for black and white versions of the signup forms, available separately:
For Cinco de Mayo, you don't need a sign-up form, all you need to do is call 330-352-4807 to place your order.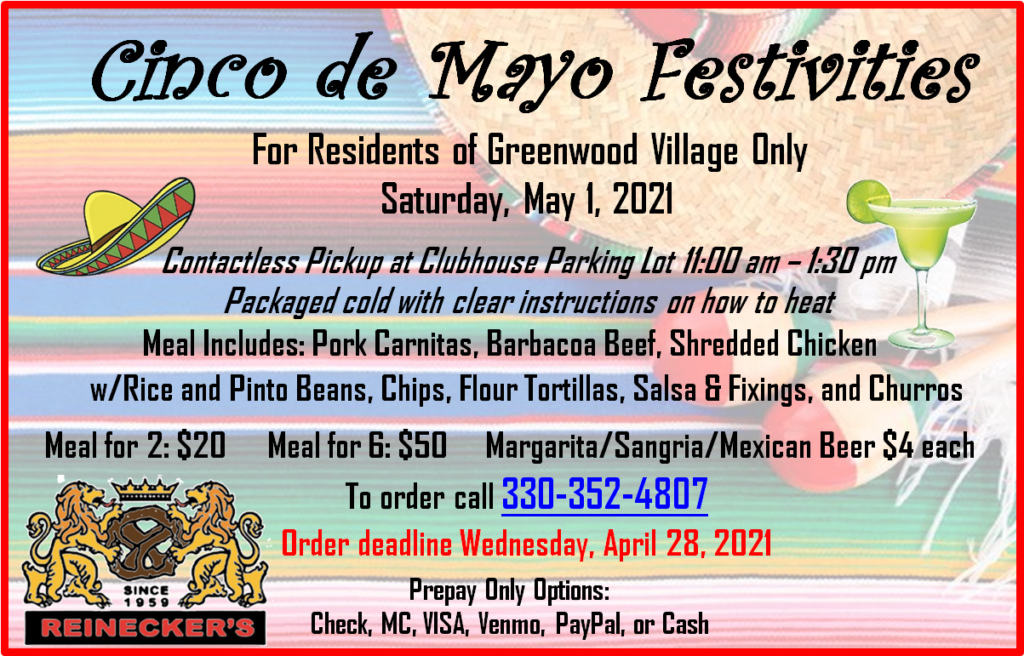 The newsletters are posted on the website at on the Newsletter Archive page. You can also reach the Newsletter by clicking on "Newsletter" in the drop-down menu that appears under the "Calendar" Menu Tab above. Black and white paper copies will be available for pickup only in the newsletter box on the traffic island in front of the clubhouse.